Boat Lift Accessories: Centering Guides-Centering Guide Tube
Centering Guides provide a simple way of positioning your boat and prevent damage to the boat's exterior. The centering guides are constructed with vinyl tubing that rotates on an aluminum post.
Easy installation and adjustments make centering guides a good choice to protect your investment.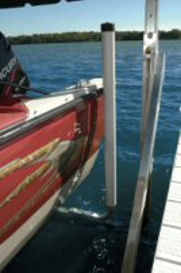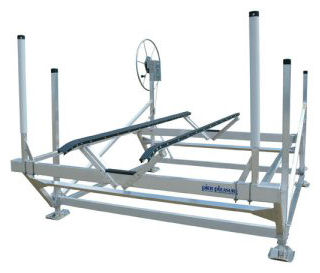 PWC Lift shown above with one pair of optional Centering Guides installed on the rear of the lift.