Full-Length Guide-Ons will assist you in centering your boat on your lift. They adjust horizontally and vertically to fit your boat. Flared ends allow for easier entrance into your boat lift.
The Full-length Guide-Ons use extruded vinyl, aluminum assembly, and non-corrosive fasteners.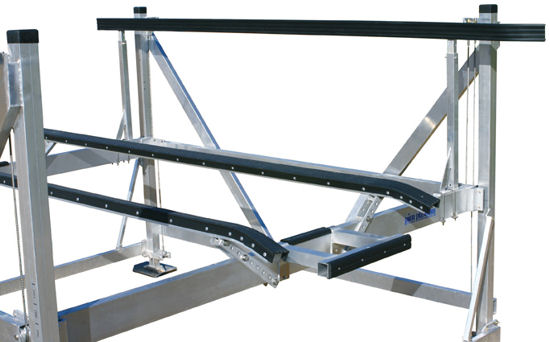 Vertical Lift shown with optional Full-Length Guide-Ons installed.