Provide full support for your boat with full-length V-Bunks. They are adjustable both horizontally and vertically for varying boat hull designs. They have an aluminum channel for strength with flared ends for easy docking of your boat.
The full-length V-Bunks use extruded vinyl, aluminum assembly, and non-corrosive fasteners.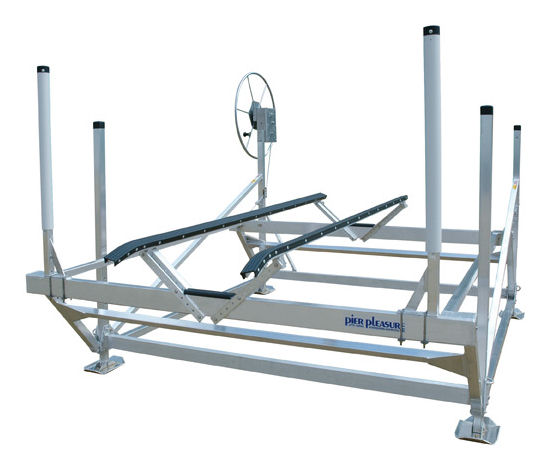 Cantilever Lift shown with Full-Length V-Bunks and optional Centering Guides installed.